Description
Hoe werkt de Loqater?
De Loqater is een peilzender die eens in de 5 uur een signaal afgeeft naar een zendmast. Dit is dezelfde zendmast als waar je smartphone ook verbinding mee maakt. Zo kan een nauwkeurigheid van 20 tot 250 meter worden bepaald. Dit is voldoende om een inschatting te kunnen maken of je Birò, SUPER73 of Segway gestolen is of niet.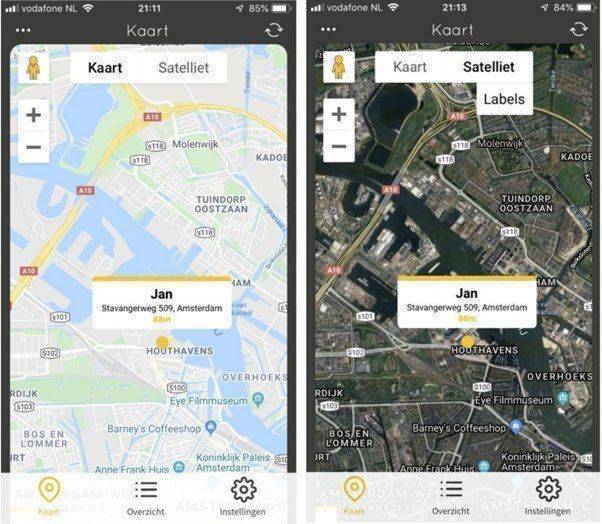 De meldkamer stuurt een recovery team
Op het moment van diefstal of vermissing kun je de meldcentrale inschakelen. Deze is 24/7 bereikbaar. Zij zullen de Loqater op afstand in de diefstalmodus zetten waardoor hij regelmatiger een signaal gaat afgeven. Vanaf dit moment wordt de locatie nauwkeuriger en gaat het recovery team erop af. Met behulp van eigen peilzenders kan het opsporingsteam de exacte locatie bepalen. Als dit gebeurd is, en ze jouw Birò, SUPER73 of Segway hebben teruggevonden, nemen zij ook contact op met de politie.
Ingebouwde batterij
De gebruikte techniek is zeer energiezuinig. De ingebouwde batterij gaat zeker 3 jaar mee. Hierdoor is de installatie dus simpel want hij hoeft nergens mee verbonden te worden of op worden aangesloten. In feite kun je hem gewoon in je dashboardkastje leggen of in de opbergruimte onder het zadel. Natuurlijk kun je hem beter op een minder voor de hand liggende plaats bevestigen.
Wat zijn de kosten?
De Loqater zelf kost eenmalig €99,00. Daarnaast sluit je een 1-jarig abonnement af van €4,99 per maand bij Loqater. Zodoende kun je gebruik maken van de App (Android en iOS), en kun je 24/7 de meldkamer raadplegen. Indien een opsporingsteam je brommer of scooter bij vermissing moet opsporen, zit ook in het abonnement inbegrepen.